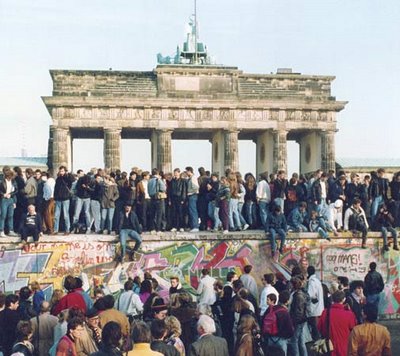 In 2016 I am not only
offering lectures and
presentations but also
educational seminars!
Please see a selection
below:
For a List of my relevant
Lecture
topics and short
descriptions please
visit the "available
presentations" page or click
Are you interested in a topic that is not listed on the "available lectures and presentations" page?
Talk to me about it and I can tailor make a lecture or presentation that will suit your interests and needs perfectly!
Coming in late 2016:
--From Germany into the New World: a fresh look at German Emigration to America!
Available educational seminars:
These are new and exciting seminars that would be suitable for Museums, Adult Education Programs, Libraries, Colleges and other Organizations that are interested in Germany!
new discussion series:
Germany Today-- A European Nation Re-Defined
The last two and a half decades since the Unification were a difficult but also miraculous time in Germany´s history. This 4 to 6 week class (90 min sessions) examines how Europe´s most populous nation dealt with the challenges of bringing two countries together that had been painfully separated for more than 45 years. We will discover the foundations on which this modern German society is built. We will talk about the extensive social net and its challenges in the 21st century. We will also dedicate ourselves to the lighter side of Germany: its wonderful architectural, musical and cultural life and the fascination of its pulsating capital: modern day Berlin.
new seminar:
THE NEW GERMANY –THROUGH THE MOVIES!
In recent years, young German film makers created numerous movies that did not only prove to be significant in their artistic expression, but also successful at the box office. The four movies that we will explore in our seminar are special because they provide a fascinating social and historical commentary on recent events in German history, such as the Fall of the Berlin Wall (Good Bye Lenin), the dark side of East Germany´s Socialist system (The Lives of Others), the difficult historical legacy (Walk on Water,an Israeli- German co-production) and the situation of young Turkish-Germans (When we leave). German Historian Anette Isaacs will introduce each film and the topic it represents in a short lecture before significant scenes will be viewed and discussed.
AND:
The "other Germany": Dictatorship and
everyday life in the GDR
In the last two and a half decades since the Unification, Historians have dedicated themselves mostly to East Germany's political system and its oppressive instruments such as the secret police STASI. But although East Germany was a Dictatorship, there were still 16 Million people who, over a period of 40 years, were living a more or less normal life. Our two session seminar will explore just what daily life in communist East Germany was like. Join German Historian Anette Isaacs for a fascinating introduction into the East German way of life, its food and culture, education, consumerism (or the lack thereof!)and everyday items that were giving the GDR its identity and made it so different from its big capitalist sister, the Federal Republic (West Germany).
Please contact me for more info on these and other seminars and programs that I could do for you!