Please see my upcoming Appearances and Speaking Engagements here:

If you would like to know more about Anette Isaacs' ability as a presenter, please click here! For a list of all current and timely lectures, please click here!
The following appearances have been scheduled so far:

-Thursday, November 14th, 2019 at 10.30 a.m.: private event, The Rise and Fall of the Berlin Wall in Illinois
__________________________________
FLORIDA LECTURE TOUR IN NOVEMBER 2019: These events have been scheduled so far:
-Wednesday, November 20th, 2019 at 3 p.m.: lecture topic tbd at Brookdale in Palm Beach Gardens, FL
-Thursday, November 21st, 2019 at 8 p.m.:
The Rise and Fall of the Berlin Wall
at the VI in Aventura, FL
_______________________________________
-Thursday, December 12th, 2019 at 11.45 a.m.:
Berlin at 30! Celebrating the Fall of the Wall
at National Louis University's Lifelong Learning Department LLI in Skokie, IL (Please note: you have to be a member of LLI to participate!)
Don't miss it!
See you there!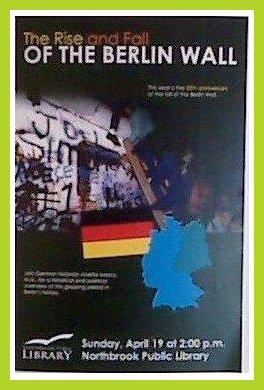 (photo: announcement poster at the Northbrook Public Library, April 2009)
Anette at the German American Heritage Center in Davenport, Iowa: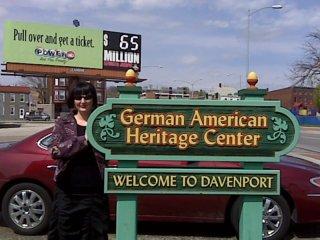 The German American Heritage Center was celebrating our event by putting their remains of the Berlin Wall on display for all attendees to see and touch! In the photo below we see part of the wide cylindrical pipes that topped the Wall to prevent an easy grip.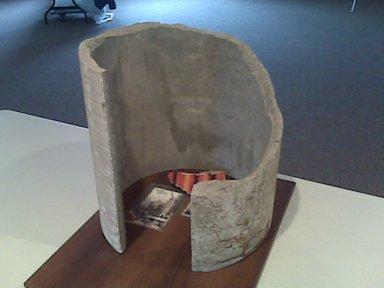 copyright anette isaacs--let's talk about germany!, 2019