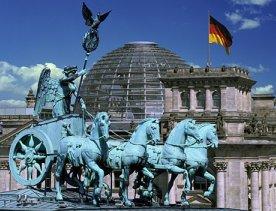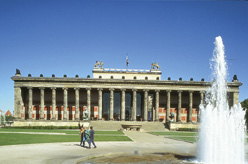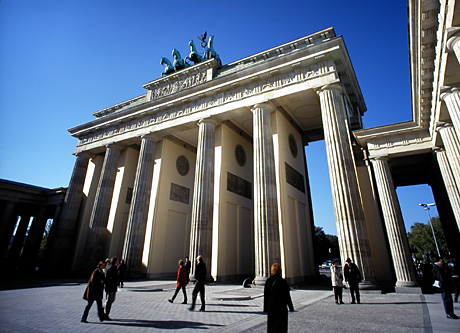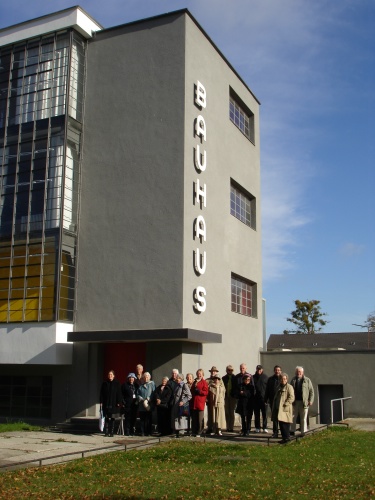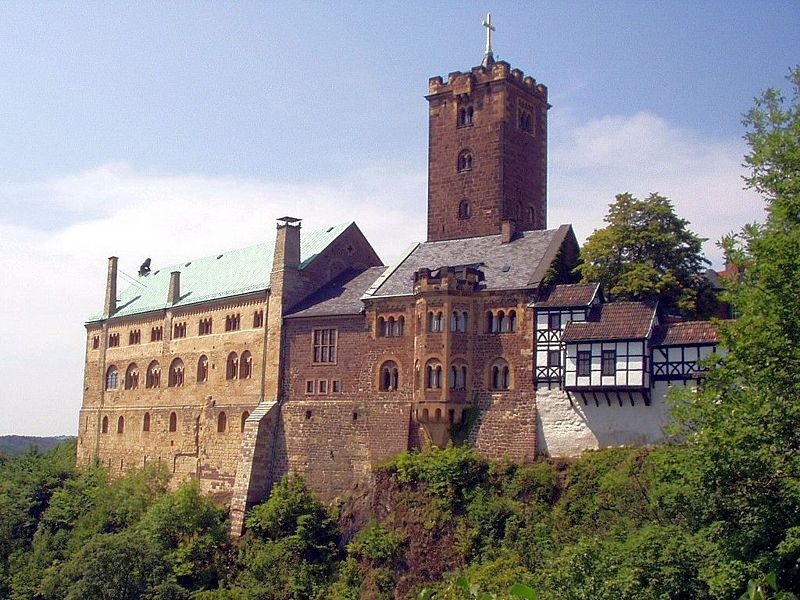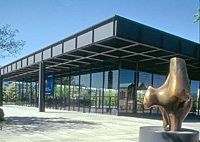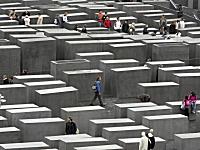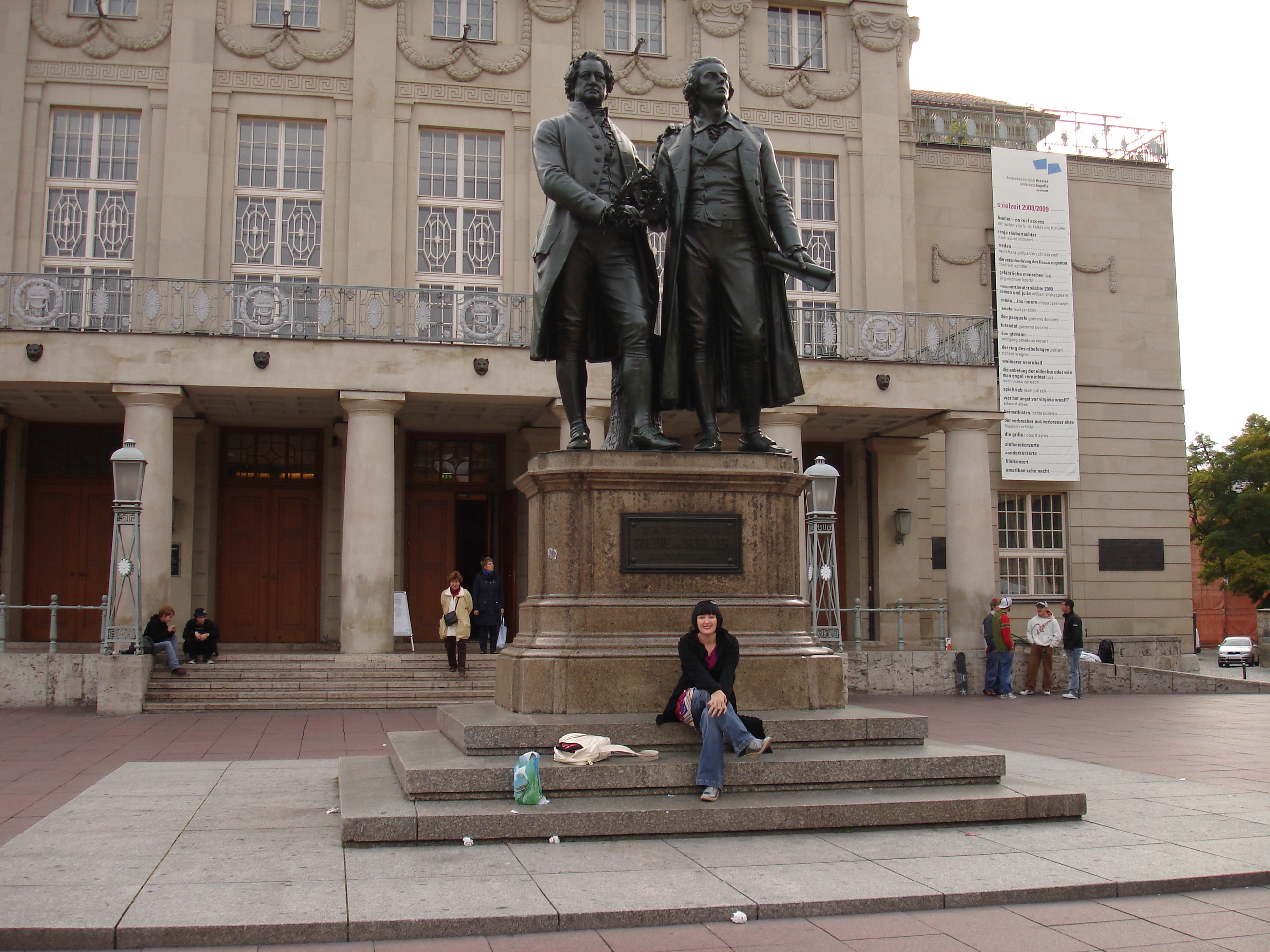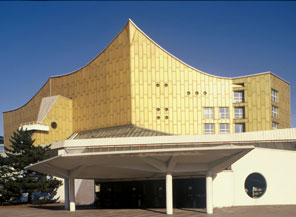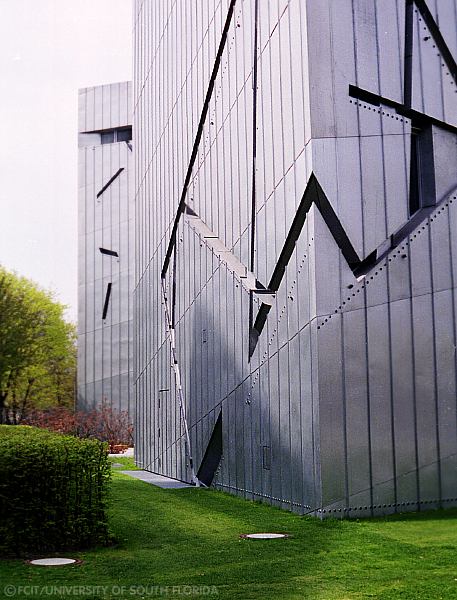 Anette Isaacs shares her inspiration for let´s talk about Germany!:
....When I was growing up in a little town in the Rhine Valley (between Wiesbaden and Koblenz) I used to listen to this radio spot that came on every morning while my fancy alarm clock radio was waking me for school: it was a beer commercial and you could hear horses hoofing and birds singing and into this idyllic atmosphere the soothing voice of a man would say: Deutschland ist schön! (Germany is beautiful) Well, actually he said Deutschland ist schöööööön!
At the time I found this radio spot extremely corny and would cringe every time it went on the air. Here we go again, I would think, yes, I know, Deutschland ist schön!
Of course, at that time I did not know that Germany was, indeed, beautiful because I had not seen it yet! I lived in an old relatively ugly house and my life consisted of going to school in the neighboring village, coming home, doing my homework and my chores, watching TV, playing with my Dachshund, and then going to bed. Coming from a poor family, holiday trips were out of the question and the most elaborate thing we did back then was going to Wiesbaden, a city, which I had to admit even as a young child, was very schön!
I discovered the true beauty of my native country AFTER college! College for me was a time to "get the hell out of here": I seized every opportunity to leave Germany and to discover the world: I studied and lived in the USA and in Austria, I visited Australia and even Africa, but Munich or Hamburg? No thanks!
I did, however, fall deeply and madly in love with my home base of Berlin where I moved to in 1994. This German capital, a metropolis pulsating with energy, was exactly what I had wanted out of life in my early twenties.
My job as the academic director for the New York based travel company IST Cultural Tours came as a blessing to me: I was responsible for all their programs in Germany and that also meant that I had to re-discover my country that I had so neglected in the previous years. I approached this new job as a tourist, or rather, as an American tourist. I knew, of course, about Munich and the Hofbräuhaus and about Hamburg and Heidelberg and Bayreuth, but that basically was it...
I remember, I wanted to create a Bavaria tour and thought that Bayreuth should definitely be on the itinerary. So, I drove there and was disappointed: sure, Richard Wagner's festival hall and the town's baroque core were impressive, but to me Bayreuth lacked in charm and overall it was just not a great fit for my program. In the evening I sat in my hotel room and pouted....until I got a phone call from a friend who said to me: "My parents live in Bamberg! It is just 45 minutes away from Bayreuth. It is gorgeous. Why don't you check it out?"
Bright and early the next morning I drove to Bamberg and was blown away: It reminded me, I am a little embarrassed to say, of a Disneyland display.... Bamberg was the quintessential German town, with breathtaking baroque buildings and gorgeous views. In addition I found a former castle that was remodeled as a hotel which was of course absolutely perfect for the seminar that I planned!
The trip I made in a navy blue rental car in February of 1999 changed me! Seeing Bamberg and a couple of days later the great classical town of Weimar, home to Goethe and Schiller, reminded me of how lucky I was to be able to professionally explore my country and to appreciate and take in its beauty! Deutschland ist schön! Now I knew what the man in the radio meant!
Twenty years later I can honestly call myself a Germany Expert! I have traveled my country from the north to the south, the east to the west, I have studied its history, explored its culture, participated in its society, learned to love it, and-- since relocating to the USA almost 15 years ago--realized that I miss it.
In a way there is no place like home and I always enjoy coming back to my geographical roots.
Even after more than 20 years of celebrating Germany professionally, I still enjoy my job tremendously. Germany is beautiful! Let's talk about it!
copyright anette isaacs--let's talk about germany!, 2020